Fund 1
Fund 2
Fund 3
Fund 4
The Morningstar Fund Compare tool quickly evaluates different funds against one another. In addition to Nuveen funds, add any MF, CEF or ETF available from Morningstar. Important information and disclosures are included after you click Generate Report. Please ensure to enable pop-ups in your browser.
The Morningstar Portfolio Review tool compares and analyzes your portfolio holdings. In addition to Nuveen funds, add any MF, CEF or ETF available from Morningstar. Important information and disclosures are included after you click Generate Report. Please ensure to enable pop-ups in your browser.
Tools are currently unavailable for use on mobile. Please visit the desktop site.
Fund Compare
Quickly evaluate different MFs, CEFs and ETFs against one another
Portfolio Review
Generate a detailed analysis of your portfolio holdings including MFs, CEFs and ETFs
Plan Profit (k)alculator
A plan profitability analysis may reveal a more accurate business financial picture
Municipal Bond Ladder Tool
Learn how a laddered portfolio may perform in rising rate environments
Thank You
Thank you for your message. We will contact you shortly.
As financial markets whipsawed in the wake of the spread of the coronavirus, Nuveen's Global Investment Committee (GIC) met on 2 March to talk about the ongoing volatility, how investors should position their portfolios and the longer-term opportunities we would recommend to our clients to help them reach their goals. The next morning, the Federal Reserve surprised with a 50 basis point rate cut. In advance of our GIC 2Q Outlook due out in a few weeks, we offer the following updates from our discussion.
Ongoing market volatility: three themes for investors to consider
Theme 1: Be humble amid uncertainty
We are already seeing global economic and market effects from the coronavirus that will rival (if not exceed) the disruption from the U.S./China trade war. It's too early to accurately gauge the full effects.
The primary source of uncertainty in our outlook is whether the virus spreads widely enough to trigger a genuine demand shock in the U.S. and Europe, meaning a pause in consumer spending and business operations.
Our base case remains a steep dip in global growth in the first half of the year followed by a recovery starting in the third quarter, but we cannot be confident about a) the size of the dip and b) the timing of the recovery. So we caution our clients against trying to time tactical investments.
In other words, we think the recovery, when it comes, will be relatively quick and sharp. We don't advise trying to time an economic or market bottom.
Theme 2: Stick to your script
This is the flip side of our first theme: This is not a time to panic or move to cash. Doing so defeats the purpose of long-term investment planning and strategies such as regular rebalancing and dollar-cost averaging.
None of our GIC members expressed plans to shift to an even more defensive stance in their investment strategies, nor do we advise our clients to do so. We continue to advocate that investors rebalance as part of their routine portfolio maintenance, which at the moment may mean selling safe havens that have expanded to command a larger portion of a portfolio to buy riskier assets like equities. In other words, if an investor was already planning to invest in equities or other risk assets, we see no reason to deviate from that strategy.
About equities: Thanks to the coronavirus inspired correction, stocks now look cheap compared to bonds – but only if you believe earnings growth won't fall sharply this year. Rather than search for the market bottom, our approach during this market turmoil has been to rebalance into "quality value" sectors like industrials and semi-conductors. We also believe that companies with stable growth, healthy balance sheets and well-covered dividends should find support in this ultra-low rate environment.
For investors with income needs who can stomach some additional near-term volatility and selloffs, we are comfortable taking on more risk in fixed income credit markets given the selloff – including in less-favored sectors like U.S. high yield credit.
Theme 3: Diversify, including your time horizon
Even before the coronavirus, we had been cautioning investors that market returns would be lower over the medium to long term (i.e., the 2020s) than they were in the 2010s, which may call for rethinking an overall approach to building portfolios.
In our view, most investors we speak with are under-diversified, especially when it comes to fixed income areas such as emerging markets debt and allocations to alternatives, including real estate and real assets.
Within real estate, we continue to focus on quality and defensive positioning, favoring properties that are located in growing cities, are technologically advanced and sustainable and that are driven by demographic trends. We are avoiding most retail, except mixed-use properties, and remain cautious on offices. Most forms of housing are still presenting opportunities, including senior living, as are health care and logistics facilities.
Diversification goes beyond asset classes: We think many investors would benefit from also diversifying their time horizons.
The attractiveness of less-liquid private assets can be enhanced during market turmoil by virtue of the fact that they are not marked-to-market on a daily basis. (Consider, for example, that many private equity investments "missed" much of the severe but brief late-2018 correction).
The Fed rate cut means we should expect rates and yields to be lower for longer
The Federal Reserve surprised markets on Tuesday morning with a rate cut, moving the fed funds target rate range to between 1.00% and 1.25%. While the central bank maintained that "the fundamentals of the U.S. economy remain strong," it also acknowledged that the coronavirus presents "evolving" risks to its outlook.
The Fed had been widely expected to reduce rates at its 18 March meeting in anticipation of economic weakness from the effects of the coronavirus, but felt it needed to act sooner to assuage market concerns. The 10-year U.S. Treasury yield had fallen from 1.92% to start the year and is of this writing flirting with an historic low of 1%.
So far there is little evidence in economic surveys or data that the U.S. economy is suffering as a result of the global spread of the coronavirus and the production stoppages it has caused in China. But global manufacturing sentiment plummeted in February, and financial markets are anticipating that it will soon have a wider effect on the U.S. and the world.
While monetary policy can help ensure that markets function properly and liquidity remains ample, this tool is too blunt to be deployed effectively against the health crisis related to the coronavirus and its ripple effects into the broader economy. We have yet to see a credible policy response – in either the U.S. or coordinated globally – to the specific types of shocks that could occur should the virus' impact widen from here. This is one reason we remain cautious about trying to time the bottom for equity or credit markets at this stage.
Now that the Fed has opened the door to cutting rates to combat anticipated economic weakness from the coronavirus, we feel it may have little reason to stop anytime soon. Markets remain skittish about headline risk, and the negative U.S. economic data have not even begun to arrive. While we believe that a V-shaped pattern is likely for both the equity market and global economy this year – that is, a steep decline followed by a sharp trajectory upward – we have far less conviction that interest rates will rise significantly in any recovery given the Fed's increasing comfort with lower rates. This means that our views here about seeking diversification are going to be even more relevant for investors trying to generate income to meet their liabilities or spending needs.
Related articles
Weekly Equity Market Commentary
Delayed debt deadline brings back bulls
Last week's headlines out of Washington, D.C., provided global equity markets with a reprieve from the risk-off tone that prevailed at the end of September.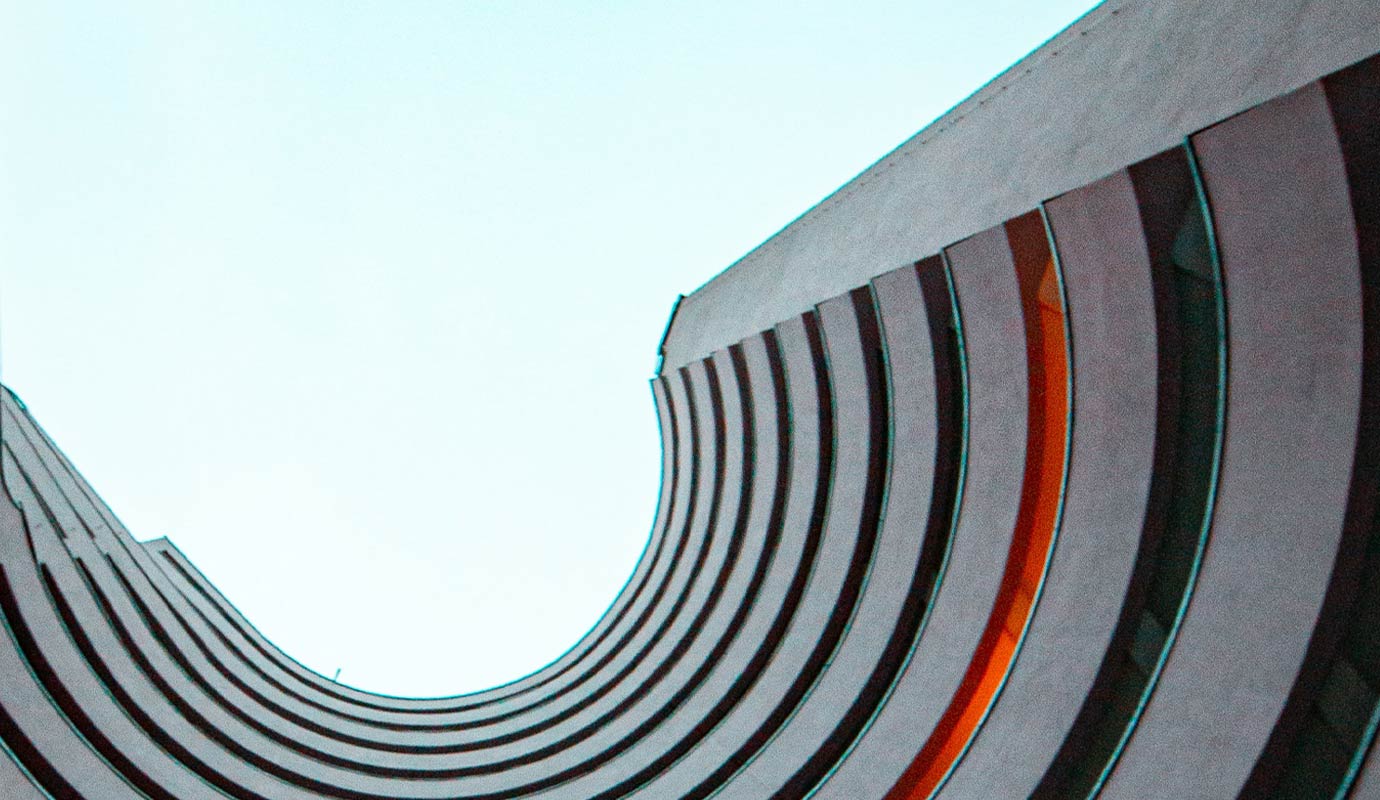 Equities
Global equities sustain rally amid vaccination gains and growing pains
Global equities were broadly positive in the second quarter, but the ride wasn't entirely smooth.
Investment Outlook
Five portfolio construction themes
Both growth and income opportunities are becoming increasingly hard to come by. Follow our Global Investment Committee's five themes for portfolio construction.
Endnotes
Sources
Bloomberg.

The views and opinions expressed are for informational and educational purposes only as of the date of production/writing and may change without notice at any time based on numerous factors, such as market or other conditions, legal and regulatory developments, additional risks and uncertainties and may not come to pass. This material may contain "forward-looking" information that is not purely historical in nature. Such information may include, among other things, projections, forecasts, estimates of market returns, and proposed or expected portfolio composition. Any changes to assumptions that may have been made in preparing this material could have a material impact on the information presented herein by way of example. Past performance is no guarantee of future results. Investing involves risk; principal loss is possible.

All information has been obtained from sources believed to be reliable, but its accuracy is not guaranteed. There is no representation or warranty as to the current accuracy, reliability or completeness of, nor liability for, decisions based on such information and it should not be relied on as such.

A word on risk
The report should not be regarded by the recipients as a substitute for the exercise of their own judgment. All investments carry a certain degree of risk, including possible loss of principal, and there is no assurance that an investment will provide positive performance over any period of time. It is important to review investment objectives, risk tolerance, tax liability and liquidity needs before choosing an investment style or manager.

Nuveen, LLC, provides investment advisory solutions through its investment specialists
Please be advised, this content is restricted to financial professional access only.
Login or register as a financial professional to gain access to this information.
or
Not registered yet? Register
You are about to access our website for visitors outside of the United States.
You are about to access our website for Nuveen Global Cities REIT
You are leaving the Nuveen website.
You are leaving the Nuveen website and going to the website of the MI 529 Advisor Plan, distributed by Nuveen Securities, LLC.
The Nuveen website for institutional investors is available for you.
You are about to access our website for visitors outside of the United States.