Fund 1
Fund 2
Fund 3
Fund 4
The Morningstar Fund Compare tool quickly evaluates different funds against one another. In addition to Nuveen funds, add any MF, CEF or ETF available from Morningstar. Important information and disclosures are included after you click Generate Report. Please ensure to enable pop-ups in your browser.
The Morningstar Portfolio Review tool compares and analyzes your portfolio holdings. In addition to Nuveen funds, add any MF, CEF or ETF available from Morningstar. Important information and disclosures are included after you click Generate Report. Please ensure to enable pop-ups in your browser.
Tools are currently unavailable for use on mobile. Please visit the desktop site.
Fund Compare
Quickly evaluate different MFs, CEFs and ETFs against one another
Portfolio Review
Generate a detailed analysis of your portfolio holdings including MFs, CEFs and ETFs
Plan Profit (k)alculator
A plan profitability analysis may reveal a more accurate business financial picture
Municipal Bond Ladder Tool
Learn how a laddered portfolio may perform in rising rate environments
Thank You
Thank you for your message. We will contact you shortly.
Weekly market update highlights
We are seeing margin pressure during this earnings season due to the headwinds of rising costs and supply chain disruptions.
We remain committed to an approach of selecting quality growth and value names as economic expansion continues to slow.
Falling jobless claims and other positive data continue to support our view that the Delta variant delayed economic growth, but didn't end it.
We remain vigilant on inflation, but eventual relief for supply chains should help normalize prices.
Last week global equity markets continued a three-week winning streak on the strength of earnings. In the U.S., the S&P 500 Index closed 1.7% higher, setting a new record on Thursday, with the DJIA and NASDAQ each adding over 1% as well. Outside the U.S., the MSCI EAFE, EM, and ACWI ex USA appreciated 0.6%, 0.8% and 0.7%, respectively.
[Like what you're reading? Sign up here for Nuveen's weekly market insights to receive content like this delivered to your inbox every Monday.]
Market drivers & risks
Skepticism about the Federal Reserve's plan for interest rates remains high, as markets appear to be pricing in rate hikes sooner than the timeframe the Fed has communicated.

Although the Fed set 2023 for rate "lift-off," markets have been clear about their lack of faith in the central bank's ability to preserve long-term growth. Currently, markets are pricing in two rate hikes for 2022 and three more in 2023. We believe the Fed can remain more dovish than markets think, as long as wage inflation pressures don't worsen. But any policy misstep could create significant volatility.

Negotiations on an infrastructure spending package appear to be reaching a critical point, as some in D.C. believe a vote on a bipartisan deal may come as early as this week.

This accelerated timeframe appears optimistic given the number of potential hurdles that remain in securing enough votes. But one critical piece of information was confirmed: President Biden admitted publicly that there are likely not enough votes to pass a corporate tax increase. This development could remove what had been a notable overhang for equity markets, with some estimates calling for a 5% hit to the S&P 500's 2022 earnings should the tax rate climb from 21% to 25%.

Earnings growth rates remain strong relative to historical averages, but they have slowed significantly versus the previous two quarters.

Blended earnings growth for the S&P 500 has reached 33%, which would be the third-highest growth rate since 2010 if it holds — bested only by 2Q21 (91%) and 1Q21 (52%). This 33% rate is also higher than consensus estimates of 27% as of 30 September. Despite decelerating earnings growth, better-than-expected results overall and recently compressed valuations helped drive the S&P 500 to a new all-time high.
Economic week in review
Ten of the eleven GICS sectors posted gains for the second consecutive week on strong earnings, the growing probability of an infrastructure spending bill and continued improvements in COVID-19 trends. The real estate sector added 3.2%. Health care, financials and utilities each added between 2.0% and 3.0%. Communications services (-0.6%) showed the lone negative return, again, due to the ripple effect of disappointing earnings from a well-known media & services company. Every other sector gained between 0.9% and 2.0%.
Questions as to how sustainable the "buy the dip" mentality may be were answered when weekly global equity fund inflows hit a five-week high for the week ending 20 October. That influx of dollars came on the heels of a more than 5% drop in the S&P 500 that ended in early October. Both technology and financial stocks enjoyed significant inflows, with secular growth supporting the former and rising rates the latter.
The next few months could remain challenging, and continued high volatility and possible near-term market selloffs are likely.
Risks to our outlook
The Fed will be under intense scrutiny as it tiptoes toward tapering. With markets so accustomed to quantitative easing and low rates, volatility is likely to rise as investors grow leery of a misstep in timing or magnitude.
The agreement to delay the U.S. debt ceiling deadline may have calmed markets for now, but volatility may continue to rear its head as the December 3 deadline approaches.
Earnings season could prove to be more of a headwind for equities, as investors begin to digest the true fallout from the Delta variant surge, tax and regulatory risks from legislative plans, supply chain issues and corporate warnings.
Though it appears as though U.S. corporate tax rate hikes may ultimately be avoided, markets must still assess the expected impacts of potential increases in other U.S. tax rates, including a minimum tax on U.S. companies' foreign income.
COVID-19 variants, such as the Delta subvariant discovered in the U.K., are likely to continue to inject volatility into global equity markets.
Best ideas
In the U.S., reflation and expectations for higher yields could bolster returns for small caps, as well as companies with pricing power and reopening tailwinds. Supportive monetary policy and the prospect of stronger relative earnings growth could boost select stocks in cyclically oriented sectors in developed non-U.S. markets, particularly in Europe and select emerging markets, ex-China. Select growth companies well-positioned for reopening, such as front-office software leaders, also look attractive. Our long-term approach tilts toward cyclicals and value stocks exhibiting strong earnings growth and pricing power.
In focus: A second life for medical tech
Medical technology continues to be one of the most sensitive industries to global COVID-19 case counts and hospitalizations, given the pandemic's impact on the timing of elective medical procedures.
Outside of a few select areas (cardiology, neurovascular), most procedures can be deferred for months or even years. Such delays became the norm in 2020 as hospitals paused elective procedures. The result: Medical tech's growth was stymied, causing broad revenue declines across the industry. Even as vaccine rollouts accelerated, the virus surged in the winter and summer of 2021, leading to more delays in elective procedures.
Despite the challenges, we are growing more bullish on these companies, especially with the peak in Delta variant cases likely behind us. Longer term, we believe evolving medical technologies will lead to fewer complications and shorter hospital stays, at times providing alternatives to drug treatments that may carry adverse side effects.
We expect the pandemic's impact on health care systems to diminish as vaccinations continue to climb and better patient-management protocols help alleviate the backlog of procedures. COVID-19 has also served as a catalyst to shift elective procedures away from acute care hospitals and into lower cost outpatient facilities.
Lastly, COVID-19 headwinds have resulted in relatively attractive valuations for medtech companies compared to their historical premiums versus the S&P 500.
Related articles
Weekly Fixed Income Commentary
More taper talk boosts Treasury yields
U.S. Treasury yields rose last week and the yield curve flattened amid positive economic data and further signals from Federal Reserve Chair Jerome Powell of a taper announcement at the November meeting.
Equities
The case for international equities
International equities have been a staple of global asset allocation for decades and currently represent more than 40% of the world's $68.4 trillion in total stock market capitalization.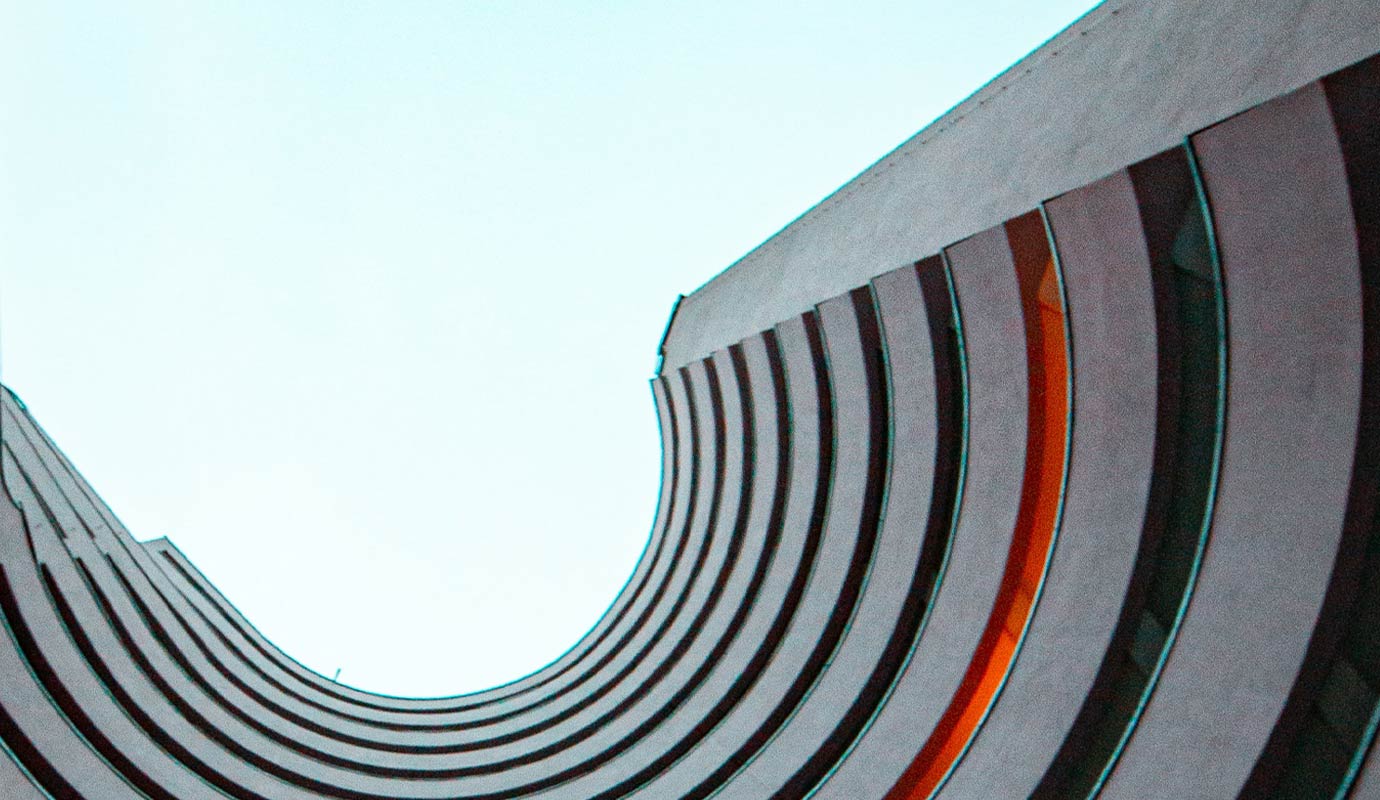 Equities
Global equities sustain rally amid vaccination gains and growing pains
Global equities were broadly positive in the second quarter, but the ride wasn't entirely smooth.
Endnotes
Sources
All market data from Bloomberg, Morningstar and FactSet
The views and opinions expressed are for informational and educational purposes only as of the date of production/writing and may change without notice at any time based on numerous factors, such as market or other conditions, legal and regulatory developments, additional risks and uncertainties and may not come to pass. This material may contain "forward-looking" information that is not purely historical in nature.
Such information may include, among other things, projections, forecasts, estimates of market returns, and proposed or expected portfolio composition. Any changes to assumptions that may have been made in preparing this material could have a material impact on the information presented herein by way of example. Past performance is no guarantee of future results. Investing involves risk; principal loss is possible.
All information has been obtained from sources believed to be reliable, but its accuracy is not guaranteed. There is no representation or warranty as to the current accuracy, reliability or completeness of, nor liability for, decisions based on such information and it should not be relied on as such. For term definitions and index descriptions, please access the glossary on nuveen.com. Please note, it is not possible to invest directly in an index.
A word on risk
All investments carry a certain degree of risk and there is no assurance that an investment will provide positive performance over any period of time. Equity investing involves risk. Investments are also subject to political, currency and regulatory risks. These risks may be magnified in emerging markets. Diversification is a technique to help reduce risk. There is no guarantee that diversification will protect against a loss of income.
CFA® and Chartered Financial Analyst® are registered trademarks owned by CFA Institute.
Nuveen provides investment advisory services through its investment specialists.
Please be advised, this content is restricted to financial professional access only.
Login or register as a financial professional to gain access to this information.
or
Not registered yet? Register
You are about to access our website for visitors outside of the United States.
You are about to access our website for Nuveen Global Cities REIT
You are leaving the Nuveen website.
You are leaving the Nuveen website and going to the website of the MI 529 Advisor Plan, distributed by Nuveen Securities, LLC.
The Nuveen website for institutional investors is available for you.
You are about to access our website for visitors outside of the United States.