Important Information
This site has been created for exclusive use by institutional investors only and does not take into account investment objectives, financial situation or specific needs of any individual investor. Information should not be the sole basis for any investment decision.
If you are not an institutional client, consultant or financial professional and are looking for more information about mutual funds and other products at Nuveen, please visit our site at www.nuveen.com.
Past performance is not a guarantee of future performance. All investments involve some degree of risk including loss of principal. Investment objectives may not be met.
By agreeing you are confirming you are being truthful, acknowledging you have read the information above and accept the terms and conditions set out with this site and meeting the intended audience requirement for this site. Not all content on this site is appropriate or applicable for the general public and we cannot guarantee consequences with the use of this information by unauthorized or unintended users. Content on this site may not be redistributed and is for informational purposes only and does not constitute investment advice or provide a solicitation of an offer to buy any security.
Conference call
Private credit and the pandemic: Diversification, income and sustainability
Private credit offers diversification and income for investors looking to fill the void created by lower interest rates and corporate uncertainty triggered by the pandemic. Experts from Nuveen and its affiliates share their views on potential opportunities for institutional investors.


How the pandemic is shaping opportunities
Ken Kencel, President and CEO and Gene Miao, Senior Investment Strategist at Churchill

As banks have continued to shy away from direct lending to mid-sized companies (a move driven by regulatory pressures), private credit has increasingly stepped in to fill the funding gap. This secular trend will not be going away anytime soon, and so the opportunities for private direct lending should continue to grow.

Winners and losers
Unlike the dynamic during global financial crisis, when the recession was broad based and affected most industries, today's pandemic crisis is creating winners and losers. Transportation, restaurants, and retail companies have been hard hit compared with software, business services, distribution and infrastructure companies.
In general, for those businesses which are performing through the pandemic, we are nevertheless seeing financing yields higher by approximately 100-200 basis points. Additionally, the leverage levels for the financing of these companies are reasonable, and in some cases lower, than historic levels with strong covenant covenant packages and deal structures.

For these reasons, we believe that investing in private directly originated debt is a better opportunity than investing in stressed or distressed companies.

Strong relationships = strong deal flow
Robust deal flow through dedicated origination and differentiated sourcing is needed to access the highest-quality opportunities. We believe we have one of the most unique models for driving origination of any private credit manager in the U.S., supplementing our long-standing relationships with over 150 limited partner investments at the top-performing U.S. private equity firms.

Access to strong deal flow allows us to be highly disciplined about how we invest. We can focus on high-quality companies and employ very conservative and consistent underwriting standards.

Opportunities in junior capital
Opportunities in junior capital also continue to be robust. As with investing in senior debt, investing in junior debt also requires selectivity and rigorous analysis. Investors in junior debt are taking on more risk than those investing in senior debt but they can expect higher returns.


Sustainable investing with private placements
Laura Parrott, Head of Private Placements

Like Churchill, the Private Placement team benefits from strong relationships which have supported their ability to source proprietary deal flow, resulting in strong structural protections and yields significantly higher than comparable, similarly rated public opportunities.

We can source investment-grade corporate debt with around 50 to 100 basis points that reflects the illiquidity premium.

The team has done $8.5B in deal flow year to date, with over $500M of that being green deals. We look at how opportunities align within an ESG framework. We have a proprietary tool to evaluate all of our transactions against ESG criteria and we also consider how each deal aligns with the United Nations' Sustainable Development Goals (SDGs). Over the past several years, 30% of our activity on our Private Placement team aligns with one of the SDGs and 40% those are focused on green issues.

C-PACE loans
Current examples of our investments that promote environmental benefits in the face of climate change are in the commercial property assessed clean energy (C-PACE) market. Nuveen is the largest, and was also the first, institutional investor in this space.

It is a U.S. programme that allows private commercial real estate owners access to capital to make environmental enhancements to their buildings, such as energy efficiency and renewable energy improvements. C-PACE loans are specific to the building's environmental upgrade. They are senior to the mortgage, and so very secure.

When the first PACE programme started rolling out in the U.S., Nuveen was the investor with Greenworks Limited, which is now a leading C-PACE lender. The first deal in 2017 was for $75 million, and we also partnered on a follow-on deal for $150 million at the end of 2019.

This second deal was unique as it was the first time we were able to lock in a price floor and be of a size that allows the business to originate the type of loans we would like to see in our securitisation pool. These pools of loans have a private credit rating of A+.

Along with our relationship with this C-PACE originator, we work in partnership with six other large originators and we have originated over $650 million in C-PACE private placement loans. In the vast majority of those transactions, we are the primary or only investor.


Diversifying with private credit to enhance income
Jeffrey Hall, Head of International Product, Nuveen

With continued dovish monetary policy by world central banks, we continue to see an opportunity for investors to achieve excess yield in private markets. Credit spreads are wider than pre-pandemic levels. At around 230 basis points for middle market loans versus average levels of 180 basis points over the last ten years, investors are getting paid for taking on liquidity risk.

Managing risks
But timing matters. Private credit funds launched during or in the aftermath of the 2001 and 2009 recessions were among the best-performing vintages on an historic basis. But more than returns, you have to think about risk. Investors should be looking to take on and mitigate uncorrelated risk factors when constructing a portfolio across the credit spectrum.

Different sources of income have different exposure to rates, credit and liquidity risk factors. The broad bond market offers low liquidity and credit risk but its sensitivity to rates is higher, while private credit carries much lower rates risk. When you consider other assets such as high yield corporate bonds, public loans and private placement debt which again have different risk factor exposures, investors have a range of tools at their disposal to create diversified portfolios for their income and liability needs.
Related articles
Alternatives
Private debt roars back to life
As featured in Private Debt Investor, Jason Strife joins a roundtable discussion of experts in the private debt industry about the market bounce back and the frenzied deal-making environment.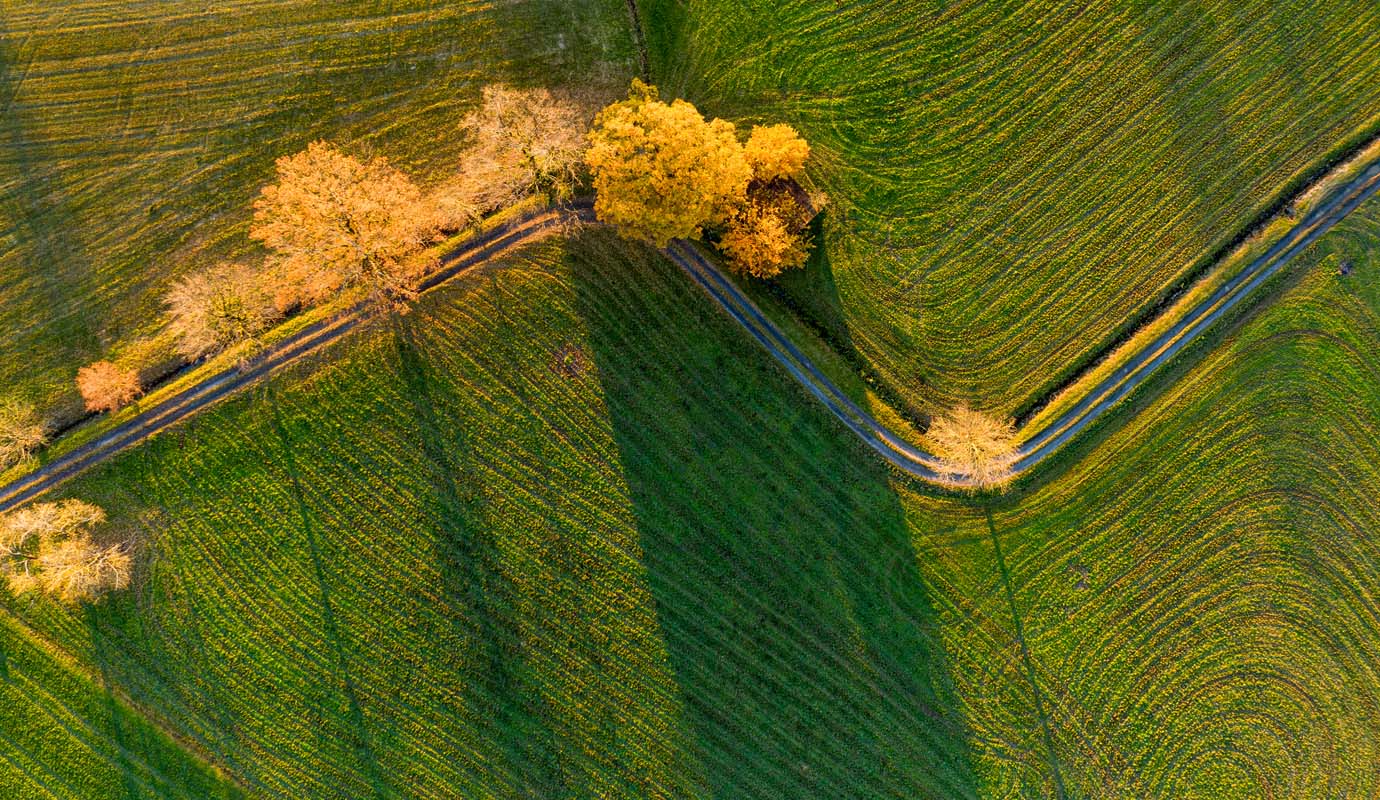 Alternatives
Are U.S. low carbon fuel standards driving a structural change in oilseed demand that could support farmland returns?
Potential implications for oilseed demand and farm margins stemming from low carbon fuel standards and the expansion of renewable diesel refining capacity are analyzed.
Alternatives
How inclusive are you?
Nuveen, in partnership with Private Equity International (PEI), explores how investment firms are responding to the heightened awareness of diversity, equity and inclusion (DE&I) among both investors and employees.