Login to access your documents and resources.
The client portal are currently unavailable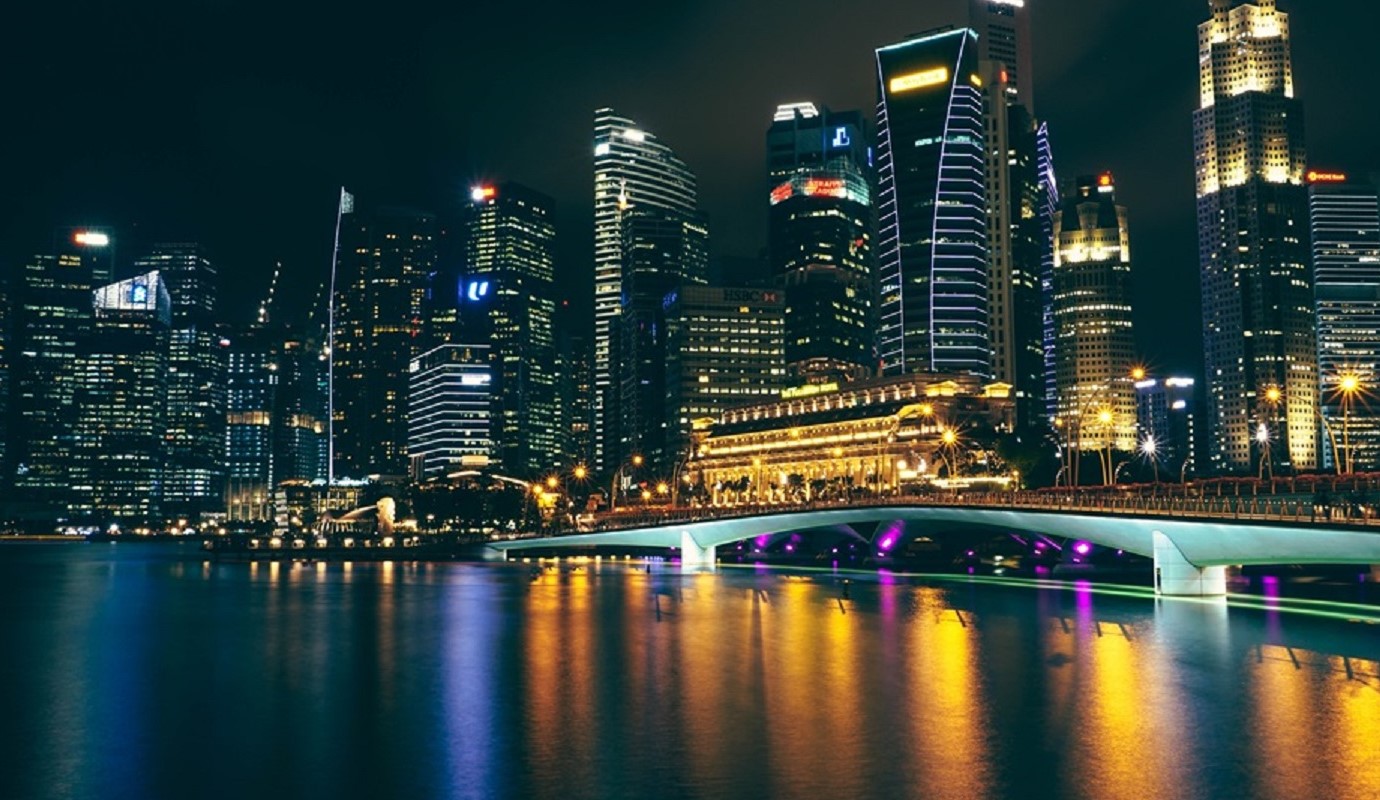 Executive summary
Slowing growth and rising risks have – or will – drive looser regional monetary policy
Strong near-term support to real estate values on lower for longer policy rate
Increasing dislocation and divergence in market performance on uneven regional outlook
Longer-term asset bubble risks in fundamentally weak markets
Focus on resilient cities and fundamentally strong markets
Rates, rates and rates
Every year over the past few years, there have been increasing concerns that the regional real estate cycle has become over-extended. Yet pricing has continued to tick higher, not without good reasons.

Firstly, economic and market fundamentals have been relatively healthy overall. Labour market conditions have been supportive of domestic demand growth, with a cyclically low jobless rate and sturdy employment growth powering up consumer sentiment and spending. Businesses continue to maintain a healthy margin and profit as a result. Except for the broader retail sector, occupier demand has continued to strengthen from supportive market fundamentals.

Second and more importantly, the search for yield has continued to drive interests in the real estate sector. Since the Global Financial Crisis (GFC) in 2008 and the subsequent synchronised global monetary easing, robust capital market sentiment has been a key underpinning of asset prices.

Herein lies the conundrum: this year, the global macro outlook has become more uncertain and uneven with heightened external and domestic risks from trade as well as political and policy tensions. U.S.-China conflict has now moved beyond trade to include the politically sensitive technology sector. Brexit remains unresolved, not to mention the hot button and politicised U.S. elections next year. The massive protests in Hong Kong over the extradition bill go beyond domestic concerns but really exemplify the fragile political and societal divide seen globally, with accompanying risks. Central banks are likely to lean towards ongoing loose monetary policy in order to support growth amidst a less certain external outlook and fragile domestic conditions. This is especially because while the macro landscape has stabilised or improved significantly over the past 10 years, many economies are still running a negative output gap. In other words, the below trend growth has continued to underscore a weak inflationary environment, in turn allowing for policy flexibility.
Weaker growth, lower for longer rates?
As a result, and as we have previously highlighted in Asia Pacific: As a matter of interest, monetary policy expectations have taken a 360 degree turn since the turn of the year. As we progressed through the year, signs of a more muted central bank policy stance took firmer shape, from a pause and wait and see attitude to a more active monetary loosening position today. This in turn reflects our view that the growth environment in the second half of 2019 will continue to be overshadowed by rising uncertainties and a more uneven growth landscape which is shown in Think Asia Pacific in 2019: watch for risks and opportunities. While the debate is still out on whether the Fed will lower rates again in late 2019 or early 2020 as expected by the market (in view of the latest U.S. employment outcome), Asia Pacific central banks (previously already lagging their OECD counterparts in tightening) have now taken an even more proactive easing position in order to mitigate downside risks from the more uncertain and uneven global outlook.

Australia: the Reserve Bank of Australia has surprised with two 25bps rate cuts over the past month or so, bringing the policy rate down to a record low of 1.0%. This outcome has exceeded market expectations and reflects the very fluid domestic and global growth outlook: in the middle of last year, there was an expectation for a rate hike at the end of 2019 but by the beginning of this year, that has shifted to a hike by mid of 2020 and then to a rate cut sometime in the second half of this year before the credit tap was turned fully on in June. A slowdown in economic growth to a decade low of 1.8% (against the long term 3.5% average) in Q1 2019, a chronically weak consumer spending environment, risks from softer growth in China, a slowing housing market and importantly, an "uncomfortably" high jobless rate level have likely led to the RBA action. Consequently, yields have also fallen to near historical cyclical lows. The market now expects further cuts in the policy rate, to 0.5% within the coming year.

Japan: while quantitative easing has slowed, the Bank of Japan has continued to maintain very loose monetary conditions through the yield curve management. Recent data releases, particularly a deteriorating business environment however, suggests that come September, the central bank is likely to cut the policy rate from -0.1% to -0.3% in order to mitigate near-term downside risks. Even while economic growth surprised on the upside in the first quarter, rising by an annualised 2.1%, nonetheless the surprise expansion reflects mainly a drop in imports as other important components of growth were decidedly weak. Weakness in private consumption – despite the labour market environment – is a major concern in view of planned consumption tax hikes in October, from currently 8% to 10%.

South Korea: a surprise contraction in Q1 2019 GDP growth by -0.3%, due to weak government spending and sluggish capital investment and exports, have led the Bank of Korea to lower rates unexpectedly by 25bps to 1.5% ahead of expectations for a reduction in August, especially as a trade dispute with Japan among other downside pressures heightening risks for the already slowing economy. The earlier than expected rate cut has also heightened expectations for another easing in the coming months, likely in November with growing consensus that growth in 2019 may fall below 2% from 2.7% last year.

Across other regional economies, including Hong Kong due to the dollar peg, central banks are also likely to maintain very accommodative monetary policy positions in view of the economic climate. Singapore is likely to manage a flatter S$NEER band in order to stimulate growth, especially with the 3.8% annualised contraction in Q2 2019 growth and rising risks of a technical recession taking hold. With the US trade dispute placing downside risks to the broader economy, the PBOC has lowered the reserve requirement ratio for small and medium sized banks to 8% in May and will likely continue to complement the cut with a more expansionary fiscal policy in the coming months. This, in view of the 6.2% economic growth in Q2 2019, the slowest pace of expansion for the Chinese economy ever and even lower than the 6.4% recorded during the GFC.


Not time for over-exuberance
Broadly speaking, the recent turnaround in interest rate expectation is a welcome relief for regional economies facing uncertain global and domestic risks. Across the Asia Pacific economies, growth this year is likely to come in below trend and weaker than in 2018, although policy stimulus will help to mitigate downside risks this year and strengthen the outlook marginally next year. Consequently, it is expected that monetary policy will stay very supportive through to the end of 2020, until a sturdier growth outlook takes shape. That said, for institutional investors looking to move beyond their home market for diversification and returns, this more supportive financial conditions environment should not be taken as a catalyst for a more aggressive regional investment program.

The mid-cycle pause in a longer-term normalisation in monetary policy will help drive short-term capital market sentiment and interests and real estate values but carries longer-term risks of an asset bubble. Particularly as the room for yields to further compress is low, at this elevated point of the cycle within a less sanguine near-term growth. Against an ongoing heightened geopolitical risks environment, if there is any point in this decade long super cycle where there is going to be a dislocation in the market, this is the point where we are likely to see a greater divergence in terms of market performance determined by fundamentals.

While finding good value today is challenging, more than ever, patience is key. Watch for opportunities in markets backed by strong fundamentals and sectors with a long-term secular story: e-commerce and logistics, education and purpose-built student accommodation, urbanisation and housing. And continue to invest into a cities-based core strategy to mitigate downside risks in order to manage income and price volatility.
Real estate investments are subject to various risks, including fluctuations in property values, higher expenses or lower income than expected, currency movement risks and potential environmental problems and liability. All investments involve some degree of risk, including loss of principal. Investment objectives may not be met.